Hi! I just got directed here from
zelda_lovers
. Great community you have here.
I did a Medli cosplay (still in progress) for Dragon*Con and NY Anime Fest.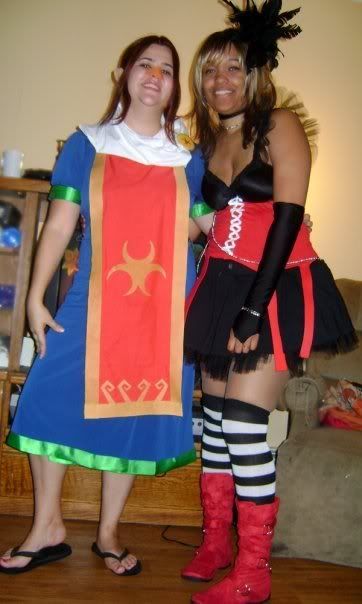 This is me as Medli on the left. (My sister in law is on the right as Fleurette/Setia from Dragon Quest Swords, in case you were wondering).
There are more pictures over on my
Cosplay.com profile
.
Hope you like!
Any other Medli's out there? How about Wind Waker Cosplayers in general?